"Lauranne® Avijor" almond
A family estate
This almond is cultivated at the Domaine de Guilhermain. It has 32 hectares of almond trees planted organically. In this family property, we look at tradition as a strength: 30 tons of raw almonds are announced for 2020.
French, native of Hérault
"Lauranne® Avijor" is a hard-shelled self-fertile almond, created by INRAE in 1978 and endowed with a VOC (plant variety certificate). Its silhouette in the hull of a boat makes it easily identifiable. Of French origin, his Occitan lineage is his pride today.
In terms of taste, it is sweet, crunchy, with a bit of bitterness. Highly sought after for its dietary qualities, its reputation in the sports world is well established.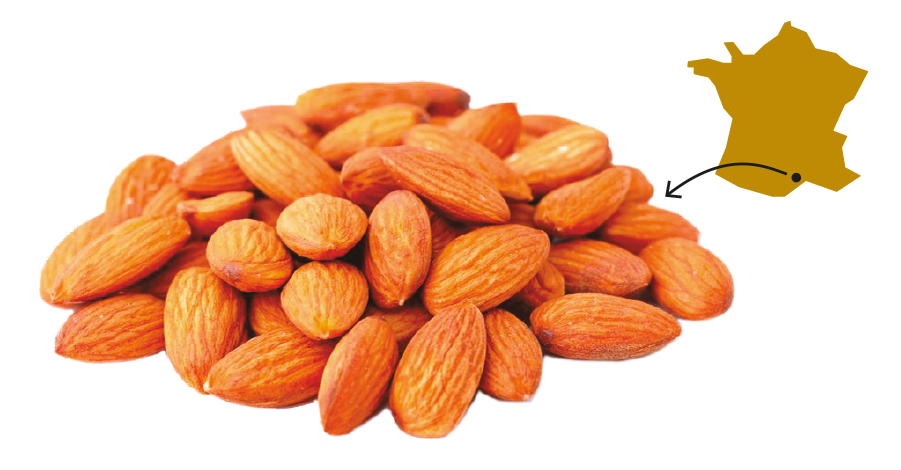 The plus of the shell
Separated from the almonds, the goves and the shells are recovered to be recycled into fuel, for pellet stoves. Nothing is thrown away. It is therefore an eminently ecological fruit, from A to Z.